We specialize, with expert knowledge, in taking on unusually challenging projects and service jobs in the area of marketing, management, and financial planning. As proven entrepreneurs, our own pride lies in our commitment to successfully complete engagements that demand trust, loyalty, and lasting relationships.

Our performance, quality, and success is the business card of the company.

KAB Management Atlanta, Georgia USA is a subsidiary of the KAB-Group
Established: March 1994
KAB Management brings many years of International Management, Marketing, Engineering, and Accounting experience and ability to the realm of consulting and project management. KAB's bilingual staff is experienced both in the United States and European markets. We have successfully applied this experience to a multitude of industries in order to serve our client's needs.
Examples of some of the industries we serve:
Application software, computer hardware, electronic devices, electrical engineering, CAD/CAE systems, image capturing, medical laser technology, FDA projects, textile and packing machinery, transportation industry equipment, semiconductor production equipment, eyewear distribution, umbrellas, international sports marketing, golf accessories, and trade centers.

Please do not hesitate to contact us. We will be glad to answer your questions and provide the services that you are looking for.
Telephone: (770) 953-9966

Fax : (770) 953-8399

Postal address

KAB Management, Inc
1633 Sands Place SE, Suite B
Marietta, GA 30067
Electronic mail

General Information: info@kabmanagement.com
Webmaster: webmaster@kabmanagement.com

How do you find us: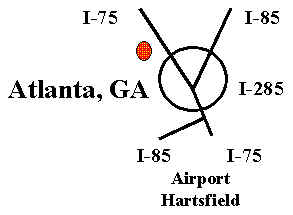 For directions use:
Helpful links:

GERMANY-USA Career Center - The Premier Recruiting Service and Job Board for Business and Trade between the USA and Germany.


www.mariettabusinesslist.com - Local small business and suppliers
www.accessatlanta.com - All around Atlanta